CME & Ecological Tour of Ecuador
(Galapagos) & Peru
October 29 - November 14, 2020
Group Medical Director:
Dr. Aly Abdulla, Manotick, On.
PRE-REGISTER NOW TO GUARANTEE YOUR PLACE !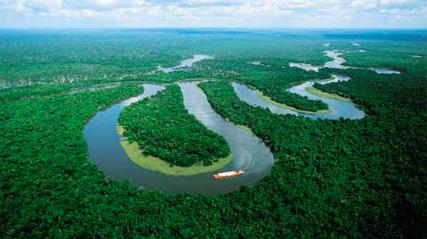 "Thank you for your excellent guidance during our trip to Ecuador. The trip was very good, and the logistics and handling of the group were excellent"
- Dr. David Spence, London, On - Ecuador (Galapagos & Amazon) 2015

(for more from our customers click here!)
Full details of our Ecuador / Peru Fall 2020 program will be released shortly.

As this is a very popular program, to secure your place we would suggest taking advantage of our Advance Registration procedure. No financial commitment is required to pre-register, and as soon as the complete information package is available we will forward it to you, at which point you will have 7 days to submit full registration details together with your deposit. Click the link below to go to our online pre-registration form.
We started this pre-registration process for all of our programs last year. recognizing that many of our clients wished to block off travel time in advance of our full program information being available. It has been a huge success, with many of our programs already being 70-80% subscribed by pre-registrants by the time the program is actually launched to non pre-registrants.
Alternatively, you may e-mail us or join our CME Newsletter if you would like to be informed as soon as full program and registration information is available.
You may also view the full details of our previous October 2018 Ecuador (Galapagos) & Peru Tour as the Fall 2020 program will be very similar in content.
Thank you for your interest in our programs!
Ecuador & Peru: Two of the most fascinating and diverse countries in all of South America
Our fourteenth program featuring Ecuador and Peru and one of our most popular tours. Connect with one of a kind wildlife and delve into ancient cultures, from cities bursting with history to extraordinary landscapes – this is Ecuador & Peru. In Peru, visit the current capital, Lima; and the ancient Inca capital of Cuzco, gateway to the Sacred Valley of the Incas and the magnificent archaeological park of Machu Picchu. Then join a cruise in the Galapagos Islands – one of the most undisturbed and incredible eco systems on earth with it's incredibly unique species and the home of Darwin's theory of evolution. And finally explore Quito, with it's UNESCO colonial centre and countless museums and churches.

This program has been featured over the years in several articles in the Medical Post and Doctors Review. To read more please see our 'Featuring Doctors-on-Tour' section!
Doctors-on-Tour. Copyright ®2019. All rights reserved. The programs & itineraries as stated in this website are unique & prepared exclusively for Doctors-on-Tour.