CME, Beach & Culture in Bali
April 9 - 25, 2021
Group Medical Director:
Dr. Mel Borins, Toronto, ON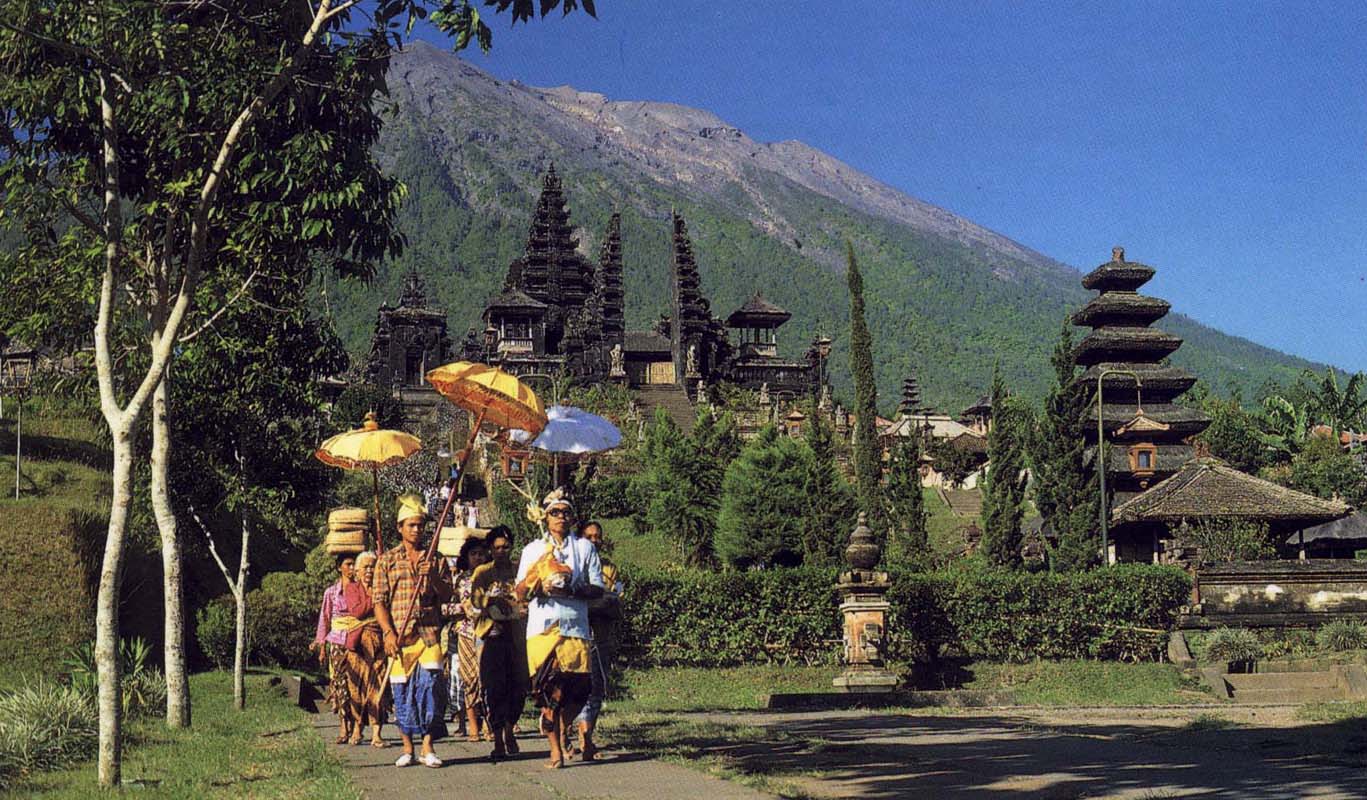 "We really enjoyed the tour of Bali and we were glad that we could do it with Dr. (Mel & Bonnie) Borins who showed us the real Bali and not the tourist angle. Every moment was an experience of it's own. Thank you so much for organizing such a unique experience."
Dr. Nilam Clerk & Shobha Amin, Toronto - Bali 2012 (for more from our customers click here)
Full details of our Spring 2021 Bali program are expected to be launched in late summer 2020.

As this is a very popular program, to secure your place we would suggest taking advantage of our Advance Registration procedure. No financial commitment is required to pre-register, and as soon as the complete information package is available we will forward it to you, at which point you will have 7 days to submit full registration details together with your deposit. Click the link below to go to our online pre-registration form.
Advance Registration form
We started this pre-registration process for all of our programs last year. recognizing that many of our clients wished to block off travel time in advance of our full program information being available. It has been a huge success, with many of our programs already being 70-80% subscribed by pre-registrants by the time the program is actually launched to non pre-registrants.
Alternatively, you may e-mail us or join our CME Newsletter if you would like to be informed as soon as full program and registration information is available.
You may also view the full details of our April 2019 CME Tour of Bali as the Spring 2021 program will be very similar in content.
Thank you for your interest in our programs!
Introducing Bali...
...the most magical, and mythical, of all the charismatic archipelago of Indonesia. Breathtaking panoramas of cultivated rice terraces, impressive volcanoes and pristine beaches. Some call it the 'Island of the Gods' - a truly beautiful tropical island inhabited by a remarkably artistic and spiritual people who have created a dynamic society with unique arts and ceremonies. Our island adventure will take you to Ubud, the heart of Bali's arts, dance & music; Amed on the spectacular East coast with its lofty mountains, curving bays & crystalline waters; Mengwi with it's wonderful views and rural life; Pemuteran and Menjangan Island, an amazing snorkeling and beach experience; and Sanur, a mature beachfront town. Embark on a cultural immersion as you meet with traditional Balinese healers, enjoy private meetings with royal families, explore sacred temples and experience colorful ceremonies. Bali has enchanted visitors for centuries – let it cast it's spell over you as we take you on an educational journey that you will never forget…..
Doctors-on-Tour. Copyright ®2020. All rights reserved. The programs & itineraries as stated in this website are unique & prepared exclusively for Doctors-on-Tour.