CME & Cultural Tour of
Bhutan & Myanmar
February 22 - March 10, 2019

Group Medical Director:
Dr. Lorna D'Silva, Mississauga, On.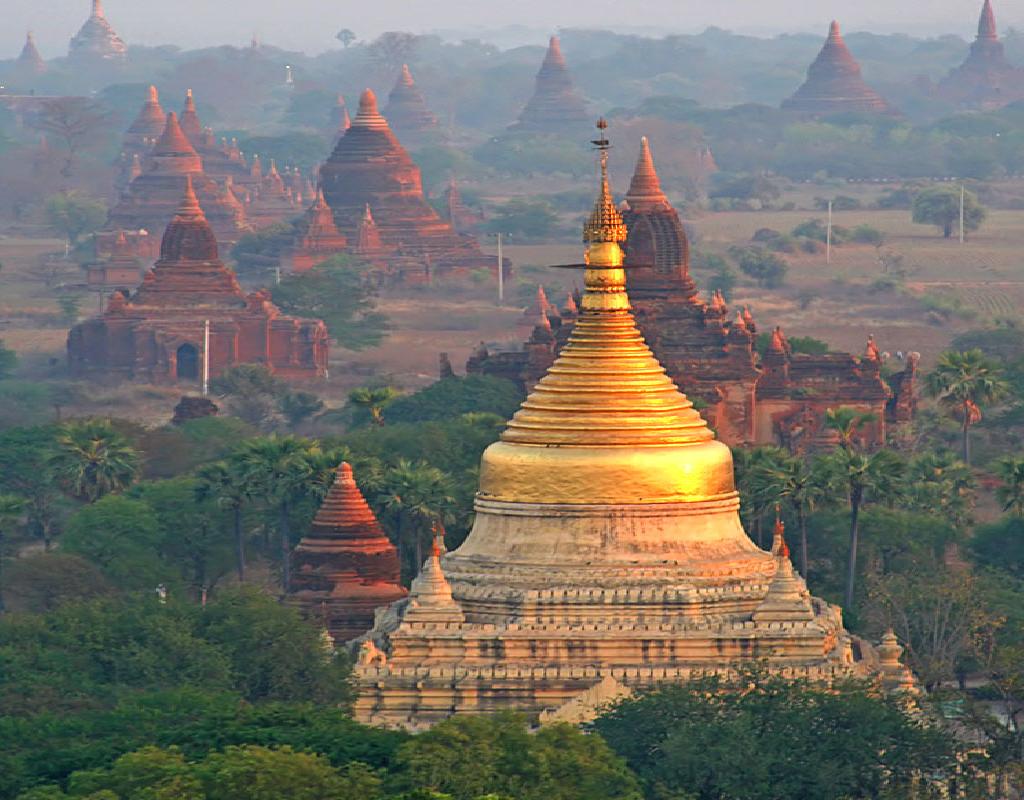 "It was an amazing trip thru Vietnam, Cambodia & Laos. It exceeded all our expectations. Our group leaders were gracious hosts. Their thirst for adventure and generosity of spirit added so much to our trip. The group we traveled with were a great bunch and we hope to cross paths in the future. The CMEs were informative and I enjoyed seeing the varied medical sites in each country."

-- Dr. Tom Stark, New Zealand - Vietnam, Cambodia & Laos, 2014

(for more from our customers click here!)
Full details of our Myanmar & Bhutan 2019 CME program are expected to be launched in July / August 2018.

As this is a very popular program, to secure your place we would suggest taking advantage of our Advance Registration procedure. No financial commitment is required to pre-register, and as soon as the complete information package is available we will forward it to you, at which point you will have 7 days to submit full registration details together with your deposit. Click the link below to go to our online pre-registration form.
We started this pre-registration process for all of our programs last year. recognizing that many of our clients wished to block off travel time in advance of our full program information being available. It has been a huge success, with many of our programs already being 70-80% subscribed by pre-registrants by the time the program is actually launched to non pre-registrants.
Alternatively, you may e-mail us or join our CME Newsletter if you would like to be informed as soon as full program and registration information is available.
You may also view the full details of our preceding February 2018 CME Tour of Myanmar & Bhutan as the 2019 program will be very similar in content.
Thank you for your interest in our programs!
Two of the hidden pearls of Asia...
...One of the ultimate cultural journeys - two weeks in two of the world's most fascinating destinations, Bhutan and Myanmar.
Start your tour in the Kingdom of Bhutan, sandwiched in the Himalayas between China, Tibet and India. Our tour will take you to Thimphu, the capital of Bhutan with its architecturally interesting monasteries and important Buddhist highlights and interspersed with bustling markets and museums specializing in textiles, folk heritage, and traditional Bhutanese arts and crafts. Then, drive through the mountains to Punakha, the ancient winter capital located in a sub-tropical valley where rhododendron and magnolia bloom and orange and banana trees flourish. Conclude your stay in this captivating hidden kingdom in Paro, a resort town nestled among the Himalayas and the site of the 15C Paro Dzong Fortress, National Museum and the perfect base to access Tiger's Nest, a breathtaking monastery clinging to a cliff that is one of the most important icons of Bhutan.
Then continue on toMyanmar (also known as Burma), visit Yangon (formerly Rangoon), with its crumbling colonial mansions and ancient stupas; the vast plains of Bagan dotted with more than 2000 ancient temples and one of Asia's most iconic sights: Mandalay, the last royal capital of Burma with its adjacent former ancient capitals of Amarapura and Ava; and Inle Lake with its whitewashed stupas and the local Intha people with their unique floating gardens, colourful markets and the famous leg-rowing fishermen.
Doctors-on-Tour. Copyright ®2018. All rights reserved. The programs & itineraries as stated in this website are unique & prepared exclusively for Doctors-on-Tour.