CME & Cultural Tour of
Central Europe's Imperial Cities
September 22 - October 7, 2022
Group Medical Director:
Dr. Lorna D'Silva, Mississauga, ON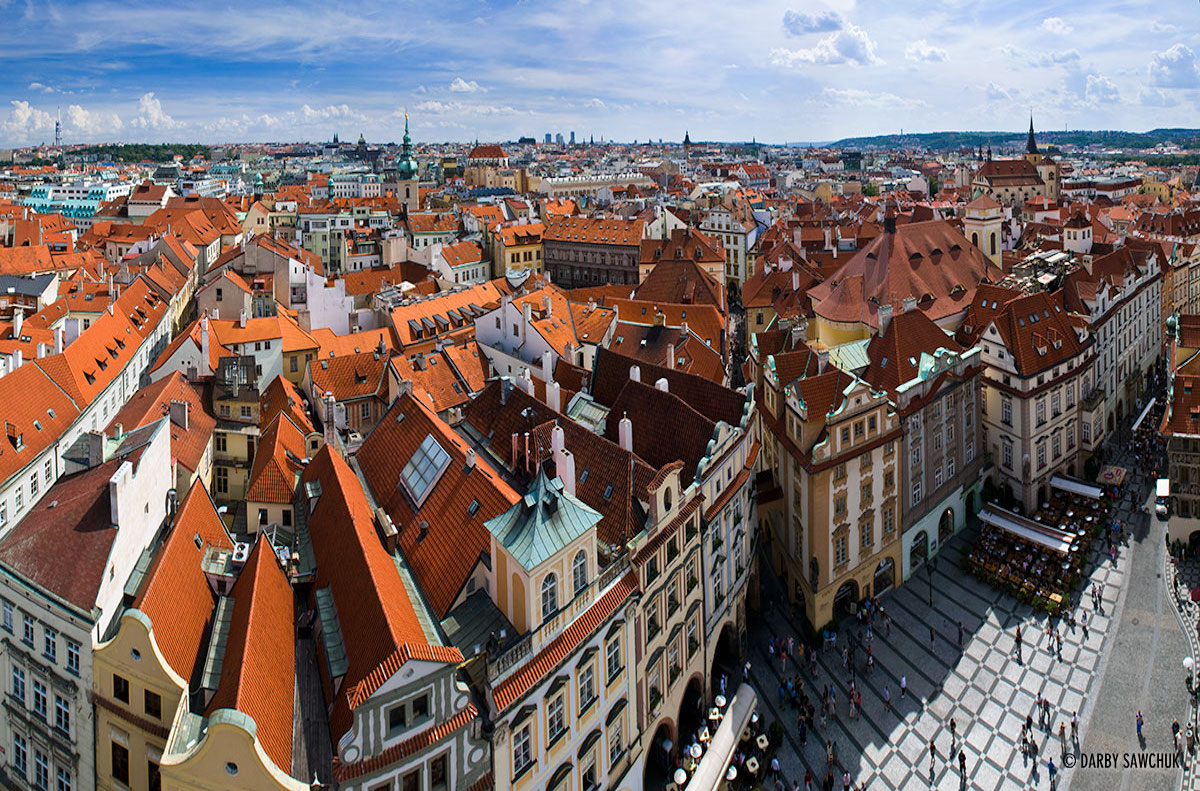 "Great group of people to travel with. Excellent pace and adequate free time. Scheduled excursions exceeded expectations, group meals exceeded expectations, overall great experience"
Dr. Philip Branson, Princeton, WV – Eastern Europe, 2018
"It was a wonderful tour – super duper, great people and overall well organized tour and we had a lot of fun, a lot of laughs and learned a lot - both about medicine and the countries we visited"
Dr. Margaret Grunebaum, North York, On. – Eastern Europe, 2018

(for more from our customers click here!)
Full details of our Central Europe Fall 2022 program will be released shortly.

As this is a very popular program, to secure your place we would suggest taking advantage of our Advance Registration procedure. No financial commitment is required to pre-register, and as soon as the complete information package is available we will forward it to you, at which point you will have 7 days to submit full registration details together with your deposit. Click the link below to go to our online pre-registration form.
We started this pre-registration process for all of our programs last year. recognizing that many of our clients wished to block off travel time in advance of our full program information being available. It has been a huge success, with many of our programs already being 70-80% subscribed by pre-registrants by the time the program is actually launched to non pre-registrants.
Alternatively, you may e-mail us or join our CME Newsletter if you would like to be informed as soon as full program and registration information is available.
You may also view the full details of our previous Fall 2018 CME Tour of Central Europe as the Fall 2022 program will be very similar in content.
Thank you for your interest in our programs!
Begin your Central European adventure...
Experience the history and charm of some of Europe's most enchanting and cultural cities in Vienna (Austria), Prague (Czech Republic),
Budapest (Hungary) and Krakow (Poland)
Go behind what was once the "Iron Curtain" and unravel the complex history of these Bohemian nations as we explore the Imperial Cities of
Poland, Slovakia, Hungary, Austria and the Czech Republic. Start in Poland, in romantic Krakow then travel south through the majestic
Tatra Mountains and pass through some of the most scenic parts of Slovakia with its magnificent castles and monasteries. The legendary
Danube welcomes you to energetic Budapest. Discover the picturesque Hungarian countryside as you continue to Bad Sarvar, one of the
Royal Spa Towns of Europe and pamper yourself at a luxury spa hotel with its therapeutic mineral hot springs. Then to Austria's capital,
Vienna, known for the waltz, delectable pastries, and awe-inspiring Habsburg palaces. The picturesque medieval town of Český Krumlov
in South Bohemia beckons before ending your tour at beautifully-preserved Prague.
Doctors-on-Tour. Copyright ®2022. All rights reserved. The programs & itineraries as stated in this website are unique & prepared exclusively for Doctors-on-Tour.