CME, Cruise & Scenic
Tour of Iceland
May 27 - June 9, 2024
Group Medical Director:
Dr. Serge Puksa, Hamilton, On.
LIMITED AVAILABILITY REMAINING !
REGISTER BY SEP 30, 2023 & SAVE $2,000/COUPLE !
DOCS-ON-TOUR EXCLUSIVE !

EX
SINGLE SUPPLEMENT RE CRUISE COMPONENT WAIVED FOR CABIN CATEGORIES 3, 4, 5 & 6

(LIMITED NUMBER OF CABINS)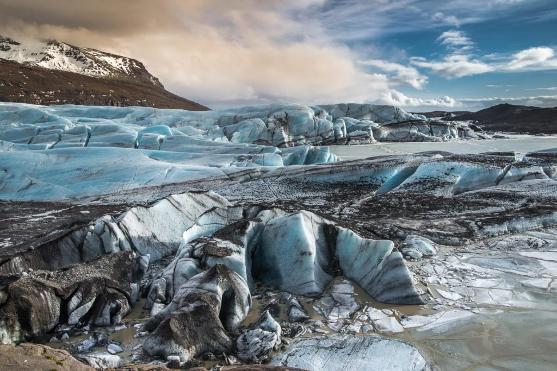 "This was an excellent unique tour combining both the cruise and a varied land component with spectacular sights ! Great group and wonderful local tour escort and cruise staff !"
Dr. Evelyn Brett, Toronto, On. – Iceland circumnavigation cruise and land, 2019
"Thank you for making this first post pandemic trip for Val and I a special one".
Dr. Les Marien, Orangeville, On. - Iceland circumnavigation cruise and land, 2022
"The trip has been wonderful - the country and the culture are beautiful! Thank you so much!"
Prof. Anne McNeilly - Iceland circumnavigation cruise and land, 2023
(for more from our customers click here)
Iceland - The Land of Fire and Ice...
Widely known as "The Land of Fire and Ice", Iceland is one of the most fascinating places on planet Earth. The awe-inspiring landscapes, the pristine forces of nature, the infinite and always-surprising combinations of fire, water, earth and air are everywhere to be found.
Nature lovers are mesmerized by Iceland's spell. There are just not many places on our planet where you can admire black-sand beaches, erupting volcanoes, lumbering glaciers and thunderous waterfalls while at the same time swimming in hot springs, betting on when geysers will erupt, and hiking across barren rocky deserts. It's no wonder the country's nature has been the inspiration for countless Icelandic sagas and songs. However, as beautiful as Iceland might be, it's also steeped in history and culture that's well worth exploring. After all, it has a cultured European feel and a number of fantastic traditions. From the well storied history of Viking voyages to the interesting nature of the Icelandic literary tradition, there is so much to see, do, explore and learn. Iceland is packed with museums dedicated to the country's history and heritage. From Viking log houses to the National Museum of Iceland, there really is something that everyone will enjoy – all while you learn about the country's rich history.
Our unique tour will feature two distinct components…
First, spend 5 incredible days on land in and around the charming, colorful capital of Reykjavik where you will see some of the spectacular inland sites of the Southern area of Iceland not covered in the cruise itinerary. Explore the UNESCO Thingvellir National Park; walk on the Solheimajökull glacier; marvel at the stunning waterfalls of Gulfoss, Skogafoss and Seljalandsfoss; be in the awe of the power of the geyser fields including Strokkur' the world's most active geysirm; walk on the black volcanic beach at Reynisfjara and tour the Reykjanes Peninsular, learn about the history of the island's volcanic activity at the LavaCenter at Hvolsvöllur and bathe in the thermal healing properties of the world famous Blue Lagoon.
Then, experience an unforgettable 9 day Circumnavigation cruise around Iceland onboard the M/S Seaventure. Discover this mystical land steeped in Viking traditions and volcanic landscapes rarely seen anywhere else on earth. This voyage reveals a diverse array of natural wonders and the Icelandic way of life as you interact with Iceland's culture, nature, history and people. On the West coast, your first feature stop will be the Snaefellsnes Peninsula and the Snaefellsjokull Glacier, made famous by the stories of Jules Verne. Then journey into the isolated Westfjords with jaw-dropping views of dramatic fjords carved by ancient glaciers, and sheer table mountains that plunge into the sea. As you explore the remote North coast, including abandoned fishing villages and still-thriving small towns, Zodiac boats take you in for a closer look. Visit Flatey Island on the Arctic Circle with its abundant and varied birdlife and watch for whales, dolphins and sea birds in Skjalfandi Bay. Anchor for 2 nights in Husavik, the largest town in Skjalfandi Bay, famous as a base for spectacular whale watching in the bay and close to the spectacular Lake Myvatn region where the schizophrenic landscape looks as if "heaven and hell" have collided. Head south through the Eastfjords, where you may spot seals while kayaking, or wild reindeer while hiking. The Vatnajokull Glacier is a highlight near the former fishing village of Hofn, while local lagoons – fed by retreating glaciers – serve as reminders of a changing natural landscape. Finally, explore the volcanic Westman Islands on your way along the South shore with the largest Atlantic puffin colony in the world, stopping at the island of Heimaey known as the "Pompei of the North" since the famous eruption of its neighbouring volcano in 1973.
This is a tour, and a land, that you will never forget…
Tour Highlights
Circumnavigate the island on an unforgettable cruise and see all that its spectacular scenery has to hold
Walk on one of Iceland's many ancient glaciers
Watch the graceful ocean giants of Skjalfandi Bay - home to 15 different whale species
Explore the town of Heimaey known as the "Pompei of the North" since the famous eruption of its neighbouring volcano in 1973
Visit the Westman Islands, home to the largest Atlantic puffin colony in the world
Stand behind the thunderous waters of the Seljalandsfoss waterfall
Luxuriate and heal in the hot thermal waters of the Blue Lagoon
Learn about the history of the island's volcanic activity at the LavaCenter at Hvolsvöllur
Marvel at the world's most active geyserm, Strokkur, in the Geysir thermal area (after which all other worldwide geysirs are named…)
Drink, eat and be merry with the locals in the charming, colorful capital of Reykjavik
CME Program : Group Medical Director:
Dr. Serge Puksa (Hamilton, On.)
(15 CME hours and Certificate of Attendance provided)
Physicians - Academic medical conference on the M/S Seaventure featuring local and Canadian speakers & interactive discussions on current medical issues.
A visit to the ship's hospital on the cruise to review its on-board facilities
Presentation by the ship's doctor regarding common passenger ailments at sea and international regulations/guidelines as they pertain to cruise ships per WHO (World Health Organization)
Visit to Blue Lagoon clinic (Reykjavik) which specializes in the treatment of psoriasis and excema
Visit to deCODE Genetics (Reykjavik), a global leader in analyzing and understanding the human genome, for a presentation on their work and tour of the facility.
Visit to Kerecis (Reykjavik) a company pioneering the use of fish skin and fatty acids in the globally expanding cellular therapy and infection control market.
Meet with local doctors to learn about the Icelandic medical system
Pricing, Inclusions & Exclusions
Cdn$10,495** / person (double occupancy)
Academic program reg. fee $900 / registrant
Transportation/hotel taxes & fees $745 / person
Single Supplement pricing
Exclusive limited time offer for all Doctors-on-Tour clients.
Single Supplement $1,370 - single supplement waived re cruise component of this program for cabin categories 3, 4, 5 & 6 (savings of between $7,000 - $9,900 depending on cabin type). $1,370 single supplement reflects the single supplement still payable re 5 day land component of this program. Limited number of cabins.
Please note: for for cabin categories 1 & 2, the regular cruise single supplement is still payable and the total single supplement for this program (including the 5 day land component) is $5,950 (category 1) and $7,000 (category 2).
Please note : All our pricing is in CANADIAN $ and includes air (competing cruise programs are usually quoted in US$, and are also usually land only prices excluding air fare, resulting in a supplement of almost 35% when converted into Cdn$ (based on Cdn$:US$ exchange rates at July 2023)
**Early booking savings of $1,000/person ($2,000/couple) are already reflected in this price for bookings until September 30, 2023. After this date the price increases to Cdn$11,495/person.
Price includes:
International flights from Toronto to Reykjavík on Icelandair
9 day Iceland circumnavigation cruise on the M/S Seaventure (flights also available from Montreal, Calgary & Vancouver - supplement applies)
5 day land tour of Southern Iceland and the Golden Circle (4* hotel in Reykjavík)
Fully escorted tour including services of local English speaking cultural, and naturalist experts and
expedition leaders on M/S Seaventure
13 breakfasts, 10 lunches, 9 dinners
Private, modern, air conditioned coach transportation
All meet and greet services and arrival and departure transfers
Academic program and visits to local medical facilities as indicated in the itinerary
All admission fees (except those specifically noted above)
Hosting by our Group Leader and Medical Director, Dr. Serge Puksa and his wife, Mary
Porterage at hotels
Price excludes:
Optional shore excursions
Gratuities
Airport departure taxes (none as of July 2023)
Travel insurance – please note, travel insurance (including medical and trip interruption coverage) is highly recommended for this tour. Coverage is available through Doctors-on-Tour with Manulife Insurance – please check for further details in our brochure (page 26).
All items of a personal nature such as telephone / internet usage, laundry services etc
COST EFFICIENT INVOICING
For invoicing purposes re doctors and their spouse, we can also provide a separate invoice with the doctor's air cost plus 100% of the accommodation costs included in the doctor's invoice.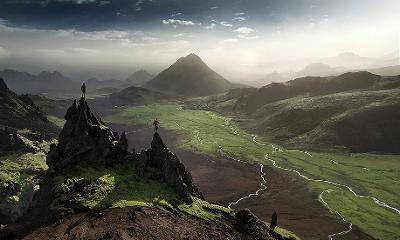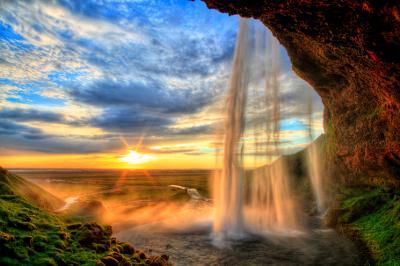 Doctors-on-Tour. Copyright ®2024. All rights reserved. The programs & itineraries as stated in this website are unique & prepared exclusively for Doctors-on-Tour.