CME, Cruise & Scenic Tour of Iceland
May 27 - June 9, 2024
Group Medical Director - Dr. Serge Puksa, Hamilton, On.
SMALL SHIP CRUISING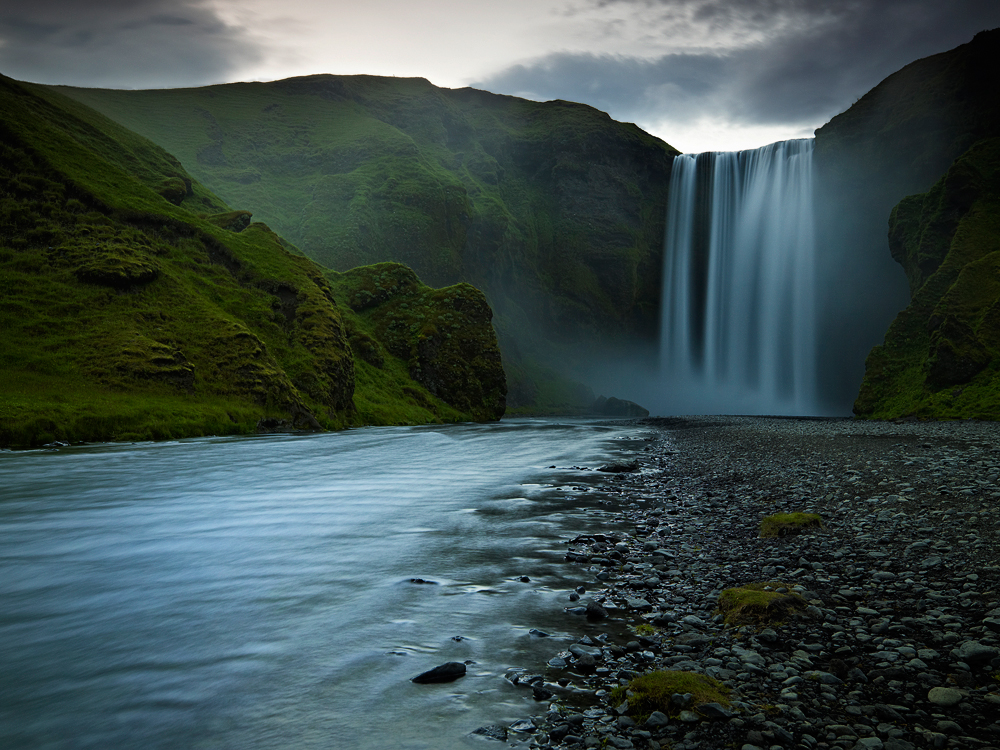 "This was an excellent, unique tour combining both the cruise and a varied land component with spectacular sights ! Great group, and wonderful local tour escort and cruise staff !"
Dr. Evelyn Brett, Toronto, On. – Iceland circumnavigation cruise and land, 2019
"Thank you for making this first post pandemic trip for Val and I a special one".
Dr. Les Marien, Orangeville, On. - Iceland circumnavigation cruise and land, 2022
(for more from our customers click here)
This two week itinerary will include an 10 day circumnavigation cruise of Iceland aboard the luxury cruise ship, the M/S Seaventure, with a 5 day land itinerary based out of the island's capital, Reykjavik, highlighting some of the major inland sites of this spectacular island.
Full program information, detailed brochure and pricing will be available shortly.
As this is a very popular program, to secure your place we would suggest taking advantage of our Advance Registration procedure. No financial commitment is required to pre-register, and as soon as the complete information package is available we will forward it to you, at which point you will have 7 days to submit full registration details together with your deposit. Click the link below to go to our online pre-registration form.
We started this pre-registration process for all of our programs a few years ago recognizing that many of our clients wished to block off travel time in advance of our full program information being available. It has been a huge success, with many of our programs already being 70-80% subscribed by pre-registrants by the time the program is actually launched to non pre-registrants.
Alternatively, you may e-mail us or join our CME Newsletter if you would like to be informed as soon as full program and registration information is available.
You may also view the full details of our May 2023 CME Program to Iceland as the May 2024 program will be similar in content.
Thank you for your interest in our programs!
Introducing Iceland...
First, spend 4 incredible days on land in and around the charming, colorful capital of Reykjavik where you will see some of the spectacular inland sites of the Southern area of Iceland not covered in the cruise itinerary. Explore the UNESCO Thingvellir National Park; walk on the Solheimajökull glacier; marvel at the stunning waterfalls of Gulfoss, Skogafoss and Seljalandsfoss; be in the awe of the power of the geyser fields including Strokkur' the world's most active geysirm; walk on the black volcanic beach at Reynisfjara and tour the Reykjanes Peninsular, learn about the history of the island's volcanic activity at the LavaCenter at Hvolsvöllur and bathe in the thermal healing properties of the world famous Blue Lagoon.
Then, experience an unforgettable 10 day Circumnavigation cruise around Iceland onboard the M/S Seaventure to view the diversity of natural wonders that is Iceland. Stop at the Snaefellsnes Peninsula and the Snaefellsjokull Glacier, made famous by the stories of Jules Verne, on the West coast and the isolated Westfjords. The remote North coast includes idyllic abandoned fishing villages and still-thriving small towns as well as Grimsey Island on the Arctic Circle with its abundant birdlife, Skjalfandi Bay, one of the world's main whale watching areas, and the northern capital of Iceland, Akureyri, the centre of the schizophrenic landscapes of the Lake Myvatn region. Head south through the Eastfjords, where you may spot seals while kayaking, or wild reindeer while hiking and home to the beautiful nature reserve Skalanes and on to the fishing village of Djupivogur close to the Vatnajökull Glacier and spectacular Jökulsarlon Glacier lagoon. Complete your circumnavigation as you explore the volcanic Westman Islands on your way along the South shore before returning back to the island's capital, Reykjavik.
This is a tour, and a land, that you will never forget…
Doctors-on-Tour. Copyright ®2023. All rights reserved. The programs & itineraries as stated in this website are unique & prepared exclusively for Doctors-on-Tour.