CME & Cultural Tour of

Northern India
October 25 - November 12, 2019
Group Medical Director:
Dr. Peter Bloch, Toronto, On.
FULLY SUBSCRIBED - CONTACT US FOR LAST MINUTE AVAILABILITY 1-855-DOC-TOUR (362-8687)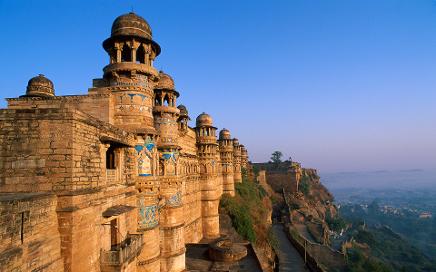 "In addition to exploring the fantastic sights of Northern India, our group visited local hospitals and clinics to learn more about how medicine is practiced in India as well as in the SOS Children's village in Jaipur and the Mother Teresa charity Mission in Agra."
Dr. Serge Puksa, Hamilton - North India, 2011
"The whole trip was wonderful and very well organized. We appreciated the advance preparation information packages. The hotel accommodation was excellent and the guides provided a lot of background information in Indian culture and society which made the trip even more valuable as a learning experience. We enjoyed all of it – including meeting Dr. Peter, & Mary, Bloch (Group Medical Director) and the great people in the group!"
Dr. Ron Eliosoff, Ottawa - India, 2013
"I really enjoyed this tour - Rajasthan and Agra are beautiful. Our tour escort had great people skills, and has been very attentive to everyone's needs. Our guide was excellent and extremely knowledgeable. We would love to return to India on your South India program"
Dr. Rajalaxmi Wong, North Bay, On. - North India, 2015
(for more from our customers click here)
Welcome to fascinating India...
Where will you find a more colourful land? The sights and sounds will excite you; the palaces, forts and old walled cities will thrill you; the varied and exotic scenery will captivate you and the warm and smiling people will charm you. Many images, but few are more powerful than the heritage of the Moghul Empire in Rajasthan where much of our tour is based – a legendary land defined by the patchwork of kingdoms and principalities that were, till independence, ruled by maharajas, rajas, ranas and rawals. From the cackle of it's colour charged towns and cities that this tour will visit (Jodhpur, Udaipur, Deogarh, Pushkar - to the luminous splendour of it's sun-kissed desert and it's forts and palaces (several of which have been converted into splendid Heritage hotels and our accommodation will include some of these), Rajasthan is romantic and historic India wrapped in gaudy royal robes where bards still roam the countryside, picking out complex tunes on single-stringed instruments, and sing of heroic battles, chivalry and sacrifices. Visit the Golden Triangle of India's capital, Delhi, Jaipur with its' spectacular Amber Fort and the magical wonder of the Taj Mahal in Agra - the jewel in Rajasthan's crown and end your tour in India's most holiest city – Varanasi on the Ganges River.
Tour Highlights
Explore the political and cultural capital of bustling Delhi, a captivating combination of ancient and modern with no shortage of museums, monuments and other opportunities to learn and immerse yourself


Wander the historic forts of the blue city, Jodhpur, a jewel on the edge of the Thar Desert


Stroll the banks of Lake Pichola and gaze upon the intricate lake-side temples and palaces as beautiful Udaipur

builds up around you, historically considered the most romantic city in all of India


Get lost in the winding market streets of the holy city of Pushkar, don't forget to look past the colourful textiles and saris every once in a while to admire the temples hiding behind the busy shops and vendors


Explore the political and cultural capital of bustling Delhi, a captivating combination of ancient and modern with no shortage of museums, monuments and other opportunities to learn and immerse yourself
Complete the "Golden Triangle" with visits to India's absolute must-see's: vibrant

Jaipur and its magnificent palaces and temples like the Amber Fort, and the greatest of all romantic gestures,

Agra's Taj Mahal
Take a sunrise cruise in Varanasi, the sacred Hindu city of Ghats and watch the pilgrims crowding the banks of the River Ganges where devotees come to bathe, meditate, and perform ancient rituals to greet the sun.
CME Program / Group Medical Director: Dr. Peter Bloch, Oakville, On.
(15+ CME hours focused on Health and Healing; Certificate of Attendance provided)
Presentations by local practitioners in several of the local healing techniques such as Ayurvedic medicine, Therapeutic yoga and Allopathic practices


Tours of local medical facilities including hospital visits in Delhi, Jodhpur and Jaipur


Visits to an S.O.S Children's Village and Mother Theresa's Charity Mission in Agra


Academic Conference in Jodhpur featuring presentations from both local and Canadian speakers & interactive discussions on current medical issues.


Pricing, Inclusions & Exclusions
Cdn $6,995** / person (double occupancy)
Academic program reg. fee $700 / registrant
Transportation/hotel taxes & fees $685 / person
Single supplement - add $1820


Please note : All our pricing is in CANADIAN $ (competing programs (that usually do not include include international airfare from Canada) are often quoted in US$ resulting in a supplement of around 35% when converted into Cdn$ (based on Cdn$:US$ exchange rates at May 2019)
**Early booking savings of $500/person ($1,000/couple) are already reflected in this price for bookings until July 9, 2019. After this date the price increases to Cdn$7,495/person.
Price includes:
Round trip international flights from Toronto to Delhi, India.
Private, modern, air conditioned coach transportation
All meet and greet services and arrival and departure transfers
Accommodation for a total of 16 nights in first class properties
16 breakfasts, 16 lunches, 15 dinners) in a combination of hotel and local restaurants
Soft drink/water with meals
Comprehensive daily itineraries including escorted tours of local cultural sites and museums
Rickshaw ride in Old Delhi
Jeep safari to Bishnois Villages, Jodhpur
Jeep safari in Deogarh
Yoga Session at Hari Om Ashram, Pushkar
Boat ride on Lake Pichola, Udaipur
Elephant/Jeep ride at Amber Fort, Jaipur
Visit to Taj Mahal
Visit of Ganga Aarti at sunset on bank of river Ganges
Academic program and visits to local medical facilities as indicated in the itinerary
All admission fees (except those specifically noted above)
Services of a local English speaking cultural expert and guide
Porterage at hotels
Price excludes:
Beverages (excluding those specifically included above)
Gratuities for guide and drivers
Visa fees for India (visas should be obtained in advance of arrival)
Travel insurance – please note, travel insurance (including medical and trip interruption coverage) is highly recommended for this tour. Coverage is available through doctors-on-tour – please check for further details in our brochure.
All items of a personal nature such as telephone / internet usage, laundry services etc
Useful Links and Files (Click below to view)

Doctors-on-Tour. Copyright ®2019. All rights reserved. The program & itineraries as states in this website are unique and prepared exclusively for Doctors-on-Tour.