CME & Cultural Tour of North India:

Rajasthan & The Golden Triangle
October 25 - November 11, 2019
Group Medical Director:
Dr. Peter Bloch, Oakville, On.
PRE-REGISTER NOW TO GUARANTEE YOUR PLACE !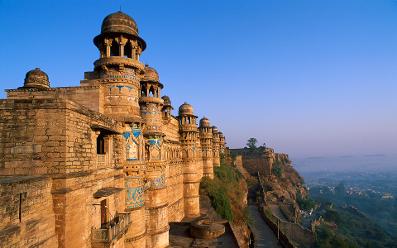 "I have greatly enjoyed the scheduled Doctors-on-Tour itinerary. We have great respect and appreciation for the very professional, efficient, hard work carried out by your local escorts - a great asset to your company's operation in India and we would strongly recommend them"
-- Dr. Luis Baptista, Edmonton, AB - North India, 2015

(for more from our customers click here!)
Full details of our North India October / November 2019 program are expected to be launched by mid March 2019.

As this is a very popular program, to secure your place we would suggest taking advantage of our Advance Registration procedure. No financial commitment is required to pre-register, and as soon as the complete information package is available we will forward it to you, at which point you will have 7 days to submit full registration details together with your deposit. Click the link below to go to our online pre-registration form.
We started this pre-registration process for all of our programs last year. recognizing that many of our clients wished to block off travel time in advance of our full program information being available. It has been a huge success, with many of our programs already being 70-80% subscribed by pre-registrants by the time the program is actually launched to non pre-registrants.
Alternatively, you may e-mail us or join our CME Newsletter if you would like to be informed as soon as full program and registration information is available.
You may also view the full details of one of our previous North India Tours as the October / November 2019 program will be very similar in content.
Thank you for your interest in our programs!
Welcome to fascinating India...
Where will you find a more colourful and mystical land? With an ancient civilization dating back to 2500 B.C., and a rich parade of cultures, India engages, stimulates, excites, soothes and fascinates. It conjures up many imagines but few are more powerful than the heritage of the Moghul Empire in Rajasthan where our tour is concentrated – a legendary land defined by the patchwork of kingdoms and principalities that were, till independence, ruled by maharajas, rajas, ranas and rawals. From the cackle of it's colour charged towns and cities to the luminous splendour of it's sun-kissed desert and it's forts and palaces (several of which have been converted into splendid Heritage hotels and our accommodation will include some of these), Rajasthan is romantic and historic India wrapped in gaudy royal robes where bards still roam the countryside, picking out complex tunes on single-stringed instruments, and sing of heroic battles, chivalry and sacrifices. Visit the Golden Triangle of India's capital, Delhi, Jaipur with its' spectacular Amber Fort and the magical wonder of the Taj Mahal in Agra - the jewel in Rajasthan's crown.
And finish off your tour in Varanasi, the 'holiest city in India'.
Doctors-on-Tour. Copyright ®2019. All rights reserved. The programs & itineraries as stated in this website are unique & prepared exclusively for Doctors-on-Tour.