CME & Cultural Tour of Japan

"The Land of the Rising Sun"
May 18 - June 1, 2024
Group Medical Director:
Dr. Steve Szarka, Hamilton, On.
ADVANCE EXCLUSIVE ACCESS FOR PRE-REGISTERED CLIENTS !
LAST FEW PLACES - ALREADY OVER 70% SUBSCRIBED !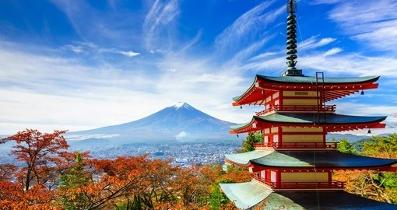 "The Japan experience ranks among the very best offered by DoT - seamlessly blending the country's rich history and culture with outstanding cuisines and activities. The farewell Kimono dinner with Geisha entertainment was particularly noteworthy as well as the beauty of the Five Lakes region, majesty of Mt. Fuji, the ryokan experience and the many beautiful Japanese gardens and historic sites! Outstanding experience!"
Dr. Bruno Salena, Ancaster, On.- Japan, 2023
"Great organization. Fantastic content with a well-balanced program. The entire group was very cordial. We all had a great time immersed in the Japanese culture and food. Thanks Doctors-on-Tour – a great way to transform the necessary (CME) to a pleasant activity."
Dr. Michel Laverdiere, Pointe Claire, QC – Japan, 2023
(for more from our customers click here)
Introducing Japan... The Land of the Rising Sun...
Japan is a land of contrasts and this 12 night itinerary embraces these, combining exciting and innovative contemporary Japan with its traditional legacies. From imperial castles to snow-capped mountains and from Shinto shrines to modern boulevards, this is Japan.
Start in Tokyo, the capital since the late 1800's and an endlessly rewarding city to explore. Visit the Meiji Shrine dedicated to a Japanese Emperor who died in 1912. Close by is Harajuku, the uniquely colourful youth fashion quarter with many bargains to be had. Pay your respects at the Imperial Palace and take a river cruise to the old quarter of Asakusa, home of the city's oldest Geisha district and colourful street markets.
From Tokyo, drive to Hakone National Park, a region of lakes and spectacular scenery including a Japanese icon, Mount Fuji best viewed from the Komagatake cable car. Stay in a wellness retreat where you can relax in a traditional Japanese onsen (natural hot spring water).
Next is the alpine town of Takayama nestled in the Hida Mountains of the Japan Alps National Park the journey to which will provide your first experience on a shinkansen (bullet train). There's something magical about the streets of Takayama, with its elegant historic district dating back to the Edo period including sake breweries, colorful street markets and places to sample the region's famous Hida beef.
Stop at the UNESCO town of Shirakawago, a UNESCO World Heritage Site famous for its traditional gassho-zukuri farmhouses en route to Kanazawa, an Edo period city that showcases Japanese arts, crafts, and culture at its finest. Here, you'll visit the famous castle, and the Nagamachi Samurai District, along with Kenrokuen Garden, one of the Three Great Gardens of Japan as well as participating in gold leaf painting which the area is famous for.
Continue West on the shinkasen to re-born Hiroshima in western Honshu and visit the sobering Peace Memorial Park as well as to neigbouring Miyajima, a picturesque jewel of an island in the Seto Inland Sea considered to be one of Japan's most scenic spots with its famous "floating" Itsukushima Shrine dating back to the 6th century.
Your final destination is Kyoto, Japan's most beautiful city with 17 UNESCO World Heritage Sites befitting of its status as the reigning cultural capital of Japan. Explore a sample of Japan's most famous and beautiful temples and castles and preserved historical districts with their narrow streets and specialty shops where local crafts have been passed down over the generations. Experience traditional Japanese healing practices first hand with a Zazen meditation and shiatsu session as your tour comes to an end with a special dinner enhanced with a private Geisha and Maiko performance. If Tokyo is the door to Japan's future, Kyoto is a window on its mysterious past and is the highlight for many visitors to Japan.
Tour Highlights
Learn the art of bonsai with a private bonsai master
Participate in a traditional green tea ceremony with a Buddhist priest in a private temple
Wander the Geisha district of Asakusa and visit Tokyo's oldest Buddhist temple, Senso-ji
Ride the Komagatake ropeway (cable car) for a breathtaking view of Mount Fuji in the Hakone National Park
Stay in a ryokan (traditional Japanese inn) to experience traditional Japanese lifestyle including a therapeutic bath in your private onsen (hot tub with mineral content)
Taste legendary Hida beef and sip sake at a local brewery in Takayama surrounded by the Japan Alps
Stroll through one of the country's top 3 gardens at Kenroku-en Garden in Kanawaza and learn about Samurai culture
Be humbled by the lessons of history in Hiroshima at the Peace Memorial Park and the ruined Atomic Dome (UNESCO)
Delve into Kyoto, the marvelous cultural capital of Japan and home to 17 UNESCO World Heritage Sites
Thrill to the speed of the Shinkansen (bullet train) as you travel between the various regions of Japan
Experience a special Geisha and Maiko (apprentice Geisha) performance while dressed in a kimono at your Farewell Dinner
CME Program / Group Medical Director: Dr. Steve Szarka, Hamilton, On.
(15+ CME hours focusing on both leading edge medical technology and traditional medial practices in Japan; Certificate of Attendance provided)
Academic Conference in Tokyo with presentations by Canadian & Japanese medical experts & interactive discussions on current medical issues
Visit Silver-Wing Shintomi Facility, a Special Nursing Home for the Elderly where participants will learn about the use of Cyberdyne (robotic medical) devices (Tokyo)
Presentation on acupuncture (Kanawaza)
Visit to a local hospital in Hiroshima to learn about the Japanese healthcare system and meet with local doctors.
Introduction to Zazen meditation, with the session being led by a Buddhist monk (Kyoto)
Shiatsu initiation with a Shiatsu Master (Kyoto)
Pricing, Inclusions & Exclusions
Cdn $12,795** / person (double occupancy)
Academic program reg. fee $900 / registrant
Transportation/hotel taxes & fees $735 / person
Single supplement - add $2,940


Please note : All our pricing is in CANADIAN $ (competing programs (that usually do not include international airfare from Canada) are often quoted in US$ resulting in a supplement of almost 40% when converted into Cdn$ (based on Cdn$:US$ exchange rates at Sepember 2023)
**Early booking savings of $500/person ($1,000/couple) are already reflected in this price for bookings until October 30, 2023. After this date the price increases to Cdn$13,295/person.
Price includes:
Round trip international flights from Toronto- Tokyo, returning Osaka-Toronto on Air Canada
Modern, air conditioned coach transportation (including bottled water), local trains and bullet trains (Shinkansen)
4 star hotel accommodation
13 breakfasts, 9 lunches, 4 dinners
Comprehensive daily itineraries including privately escorted tours of local cultural sites, museums, attractions and shows.
Bonzai workshop
Origami session and personal origami crane offering in Hiroshima Peace Park
Japanese tea ceremony
Introduction to Zazen meditation led by a Buddhist monk
Shiatsu initiation with a Shiatsu Master
Private group dinner hosted by a Geisha/Maiko
All admission fees (except those specifically noted above)
Fully escorted program including services of local English speaking cultural experts
Guiding earphone for the duration of the tour
Porterage
CME program including tours of various local medical facilities spouses (Academic Program Certificate provided) with separate programs for spouses
Hosting by our Group Leader and Medical Director, Dr. Syeve Szarka and his wife Marg

Price excludes:
Any meals or activities not mentioned above
Personal expenses (laundry, telephone / internet usage, drinks)
Gratuities for local tour escort / guides and drivers
International airport departure tax
Travel insurance – please note, travel insurance (including medical and trip interruption coverage) is highly recommended for this tour. Coverage is available through Doctors-on-Tour with Manulife Insurance – please check for further details in our detailed brochure (page 32)
COST EFFICIENT INVOICING
For invoicing purposes re doctors and their spouse, we can also provide a separate invoice with the doctor's air cost plus 100% of the accommodation costs included in the doctor's invoice.
Useful Links and Files (Click below to view)
Useful Links and Files (Click below to view)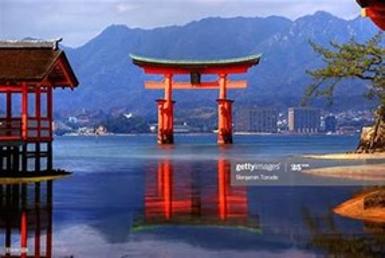 Doctors-on-Tour. Copyright ®2023. All rights reserved. The program & itineraries as states in this website are unique and prepared exclusively for Doctors-on-Tour.