CME & Cultural Tour of
New Zealand
North & South Island
March 15 - April 1, 2019
Group Medical Director:
Dr. Serge Puksa, Hamilton, On.
PRE-REGISTER NOW TO GUARANTEE YOUR PLACE !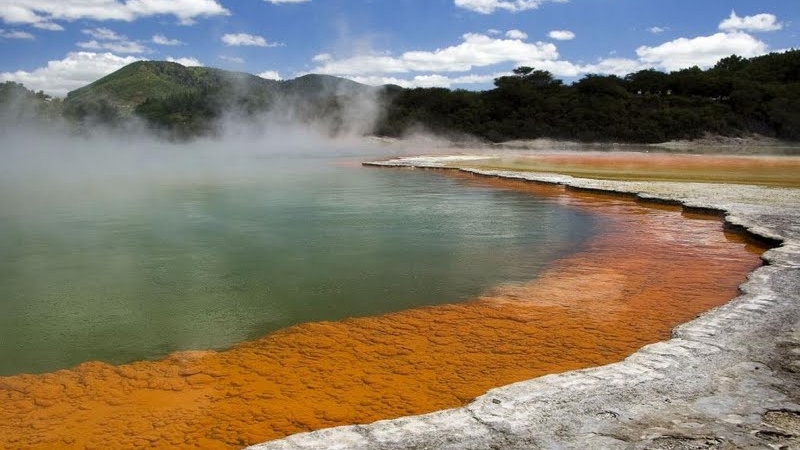 "The trip was exceptional in every way. Our guide was more than just a tour guide - the knowledge she shared was detailed and interesting - what an ambassador for her country ! The high level of care that she offered was above and beyond anything that we have ever experienced. We thoroughly enjoyed every minute of this trip ! Thank you !"
-- Dr. Les Marien, Orangeville, On - New Zealand, 2016

(for more from our customers click here!)
Full details of our New Zealand March 2019 CME program are expected to be launched in summer 2018.

As this is a very popular program, to secure your place we would suggest taking advantage of our Advance Registration procedure. No financial commitment is required to pre-register, and as soon as the complete information package is available we will forward it to you, at which point you will have 7 days to submit full registration details together with your deposit. Click the link below to go to our online pre-registration form.
We started this pre-registration process for all of our programs last year. recognizing that many of our clients wished to block off travel time in advance of our full program information being available. It has been a huge success, with many of our programs already being 70-80% subscribed by pre-registrants by the time the program is actually launched to non pre-registrants.
Alternatively, you may e-mail us or join our CME Newsletter if you would like to be informed as soon as full program and registration information is available.
You may also view the full details of our past January 2018 CME Tour of New Zealand as the 2019 program will be very similar in content.
Thank you for your interest in our programs!
Home of nature's most surreal beauty ...
... New Zealand is a unique land of breathtaking scenery that includes some of nature's most stupendous ideas, from flightless birds to gigantic kauri trees. Superlatives abound here and visitors may struggle to adequately describe everything they see and experience.
Thrust into the world's spotlight by the success of The Lord of the Rings trilogy, the country has seen a massive surge in visitor numbers and continues to reap the benefits of this cinematic triumph; and if the country overwhelmed and wowed viewers on the big screen, it'll leave them breathless when they arrive and explore its remote, rugged and remarkable landscape in reality. New Zealand is deceptively diverse and complex, punching well above its weight in terms of what it can offer to both the first-time and repeat visitor.
See the highlights of this compact but diverse country through our tour of the North and South Islands. In the North, visit Auckland, the "The City of Sails", learn about Maori culture and see the volcanic geothermal wonderland of Rotorua and explore cultural Wellington. In the South, known for it's "Lord of the Rings" spectacular landscapes, visit the outdoor adventure town Queenstown with it's surrounding fjords including Milford Sound, the Franz Josef Glacier and Christchurch with it's English charm.


Doctors-on-Tour. Copyright ®2018. All rights reserved. The programs & itineraries as stated in this website are unique & prepared exclusively for Doctors-on-Tour.