CME & Cultural Tour of
South East Asia
Vietnam, Cambodia & Laos
February 11 - 27, 2023
Group Medical Director:
Dr. Mel Borins, Toronto, On.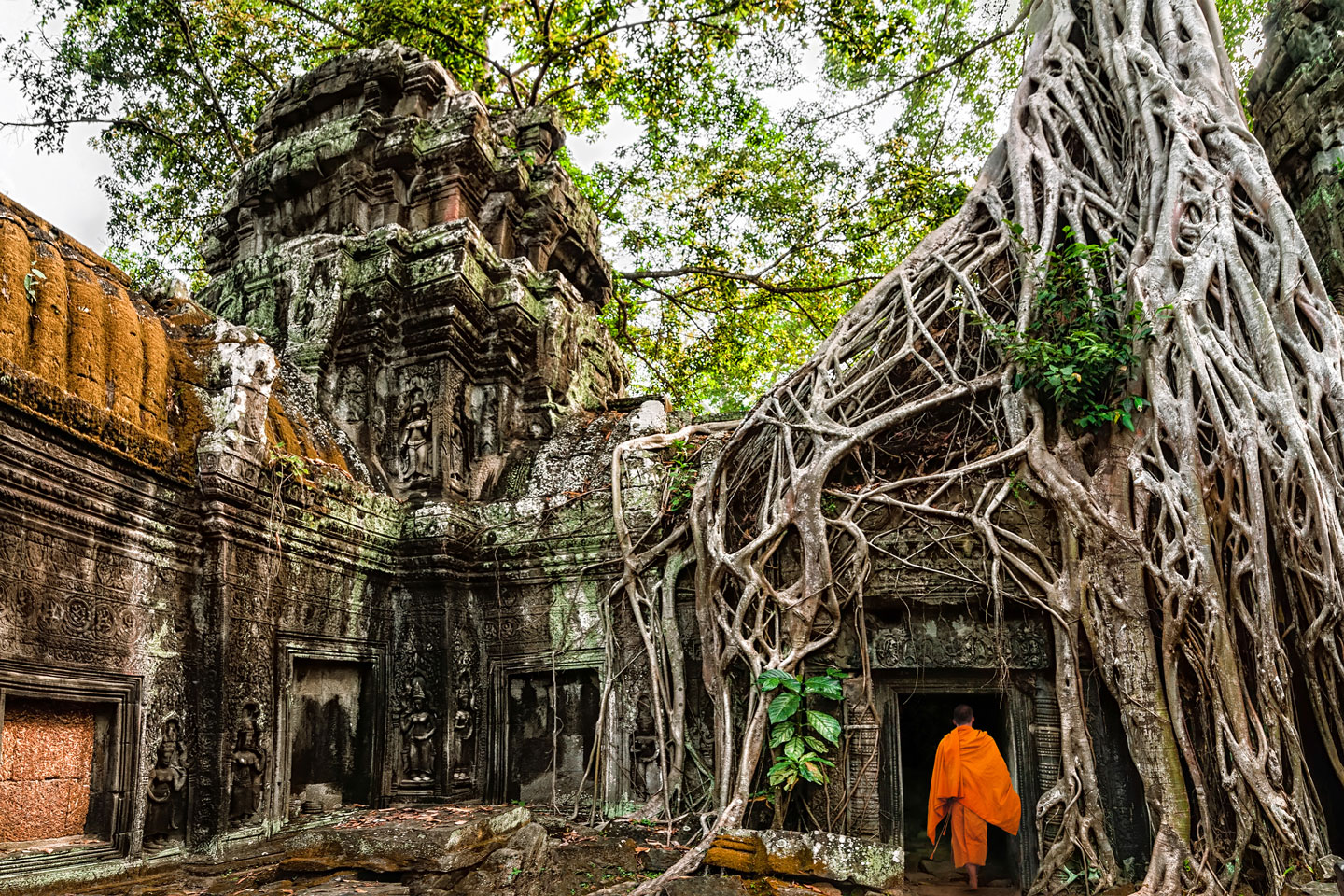 "A brief note from Hillary and me to thank you for the flawless organization. The guides were superb and the choice of events, above and beyond the usual tourist musts. These were a lot of fun, while adding to our understanding of local cultures".

-- Dr. Alan Barkun, Montreal, Qc. - Vietnam, Cambodia & Laos, 2014

(for more from our customers click here!)
Full details of our South East Asia Winter 2023 program will be launched shortly.

This program always has significant pre-launch interest and, once full details and pricing are available, we are expecting it to sell out quickly. Therefore, to secure your place, we would suggest taking advantage of our Advance Registration procedure. No financial commitment is required to pre-register, and as soon as the complete information package is available we will forward it to you, at which point you will have 7 days to submit full registration details together with your deposit. Click the link below to go to our online pre-registration form.
We started this pre-registration process for all of our programs recognizing that many of our clients wished to block off travel time in advance of our full program information being available. It has been a huge success, and this particular program is generally fully subscribed by pre-registrants by the program launch date.
Alternatively, you may e-mail us or join our CME Newsletter if you would like to be informed as soon as full program and registration information is available.
You may also view the full details of one of our previous South East Asia Tours as the February 2023 program will be very similar in content.
Thank you for your interest in our programs!
Feel the magic of South East Asia...
...on our luxury tour featuring three of its most fascinating and historical jewels. Start in Cambodia, and the sites of Phnom Penh, the vibrant bustling capital then delve into the history of the 9th century Khmer Empire as you explore the temples of the Angkor Park in Siem Reap including the world famous UNESCO Angkor Wat.

Then onto serene, timeless Laos to visit the spiritual and cultural sanctuary of Luang Prabang and cruise the Mekong River to a unique riverside ecolodge. Finally, travel through the heart of Vietnam - from the capital, and city of lakes, Hanoi in the north all the way down to the lush farmlands of the Mekong Delta in the south.

The journey will include historic imperial Hue, charming Hoi An, the floating markets of the Mekong Delta and the wide open French style boulevards of flourishing Ho Chi Minh City (formerly Saigon). Experience the warmth and hospitality of these cultures as you meet friendly people, sample mouth-watering dishes, cruise tranquil river waters, bargain at local stalls…
Doctors-on-Tour. Copyright ®2022. All rights reserved. The programs & itineraries as stated in this website are unique & prepared exclusively for Doctors-on-Tour.