CME, Cultural, & Gastronomical

Tour of Spain
September 23 - October 5, 2023
Group Medical Director:
Dr. Rachel Kassner, Charlottetown, P.E.I.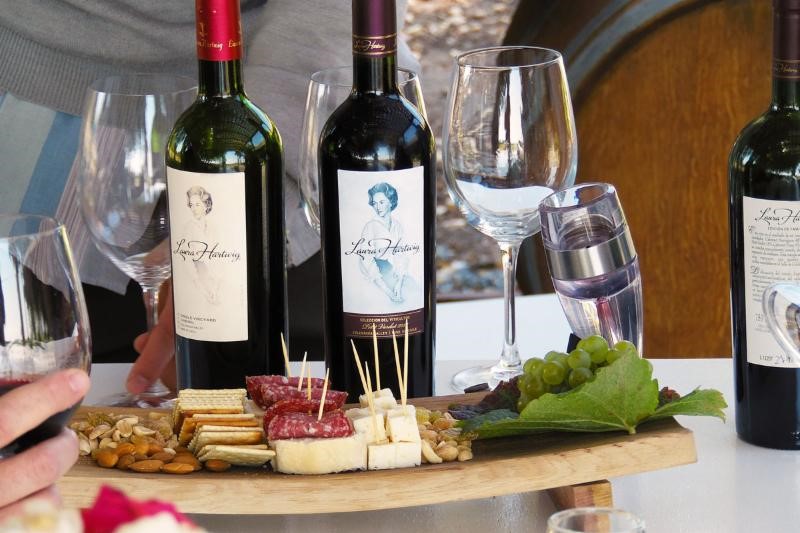 "I found the trip to Spain to be a great combination of site-seeing, CME and amazing gourmet meals and wines selected by an internationally famous chef. We visited several famous vineyards and were able to sample their wines. The visit to an ophthalmological institute was especially memorable, we watched lens surgery in close up. The visit was very well organized with time to explore cities on our own, as well as tours of architectural wonders. I strongly recommend this tour as a great experience"
Dr. John Cocker, Stouffville, On. - Spain Gourmet, 2015
"Fun, food, fellowship, culture, history, knowledge, perspectives, some ailments & mishaps — all packed in 12 days. Thanks everyone for enriching Kitty & my life! This is by far the most magical CME trip we've ever had for the past 3 decades! 😇😇"
Dr. Wing Lim, Sherwood Park, AB - Spain Gourmet tour, 2022 Co-Founder, Physician Empowerment.ca

(for more from our customers click here!)
Full details of our Spain Fall 2023 program will be released shortly.

As this is a very popular program, to secure your place we would suggest taking advantage of our Advance Registration procedure. No financial commitment is required to pre-register, and as soon as the complete information package is available we will forward it to you, at which point you will have 7 days to submit full registration details together with your deposit. Click the link below to go to our online pre-registration form.
We started this pre-registration process for all of our programs last year. recognizing that many of our clients wished to block off travel time in advance of our full program information being available. It has been a huge success, with many of our programs already being 70-80% subscribed by pre-registrants by the time the program is actually launched to non pre-registrants.
Alternatively, you may e-mail us or join our CME Newsletter if you would like to be informed as soon as full program and registration information is available.
You may also view the full details of our previous Fall 2022 CME Tour of Spain as the Fall 2023 program will be similar in content.
Thank you for your interest in our programs!
Hola Gastronomía!
From its Roman relics to Muslim palaces, baroque cathedrals to Modernista constructions, Spain is a treasure chest of artistic and architectural marvels across a matchless cultural palette. Its landscape is a mixture of rugged mountain ranges, fabulous beaches and historic medieval towns dotted across it's rolling interior. Marvel at the sites and witness the zest for life of the vibrant local people as you visit many of its most famous centers on this unique 12 day itinerary which shows you the highlights of Central and Southern Spain – Barcelona, the cosmopolitan capital of Catalonia; Zaragoza, with it's history of co-habited Muslim, Roman & Jewish cultures; the capital, Madrid including it's world famous Prado museum; the former Spanish capital, and now UNESCO town, of Toledo; Granada, with its breathtaking Alhambra palace and Arab-flavoured street life and finally Seville, the old Moorish capital and current capital of Andalucia with its colossal Gothic cathedral and resplendent Mudéjar palaces. And combine all this with visits to local bodegas as you sample one of the country's finest assets, it's superior wine collections, as well as experiencing the different gastronomical flavors of the region – including hands-on cooking classes.
A rich tapestry of experiences that will leave you hungry and thirsty, for more….
Doctors-on-Tour. Copyright ®2023. All rights reserved. The programs & itineraries as stated in this website are unique & prepared exclusively for Doctors-on-Tour.