CME & Cultural Tour of Japan
"The Land of the Rising Sun"
May 23 - June 6, 2021
Group Medical Director:
Dr. Peter Bloch, Oakville, ON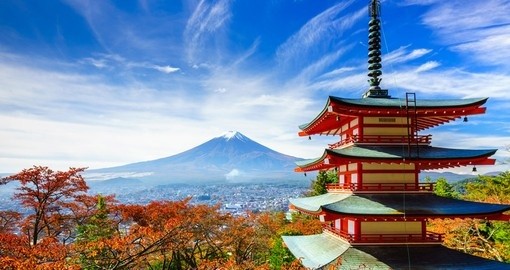 "I have been fortunate to enjoy four trips with Doctors-on-Tour since 2009 - to Ecuador, Vietnam/Cambodia/Laos, India and Bali. All these tours were wonderful. Well-organized, excellent accommodations, top notch guides, remarkable CME experiences that broaden one's outlook on medicine and really great leaders of the tours. You should seriously consider taking one of these exotic trips. Beats lying on a beach!"
Dr. Linda Rapson, Toronto (for more from our customers click here)
Full details of our Spring 2021 Japan program are expected to be available shortly.

As this is expected to be a very popular program, to secure your place we would suggest taking advantage of our Advance Registration procedure. No financial commitment is required to pre-register, and as soon as the complete information package is available we will forward it to you, at which point you will have 7 days to submit full registration details together with your deposit. Click the link below to go to our online pre-registration form.
We started this pre-registration process for all of our programs last year. recognizing that many of our clients wished to block off travel time in advance of our full program information being available. It has been a huge success, with many of our programs already being 70-80% subscribed by pre-registrants by the time the program is actually launched to non pre-registrants.
Alternatively, you may e-mail us or join our CME Newsletter if you would like to be informed as soon as full program and registration information is available.
Thank you for your interest in our programs!
Introducing Japan...
A 14 day tour of the island including Tokyo, Mt. Fugi, Takayama, Kanawaza, Hiroshima and Kyoto. More details to follow...
Doctors-on-Tour. Copyright ®2020. All rights reserved. The programs & itineraries as stated in this website are unique & prepared exclusively for Doctors-on-Tour.