CME & Eco Tour of Ecuador:
Galapagos, Amazon, & Quito
November 25 - December 10, 2019
Optional extension to Peru
(Lima, Cuzco/Sacred Valley, Macchu Picchu)
Group Medical Director:
Ian Rayment, Principal, Doctors-on-Tour, Toronto, ON.
PRE-REGISTER NOW TO GUARANTEE YOUR PLACE !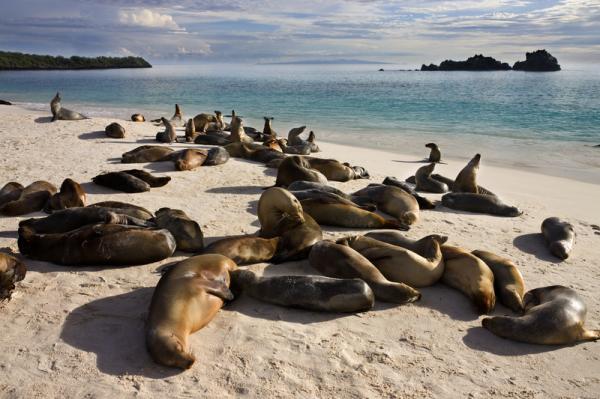 "It was our first trip with your company. John and I loved it. The itinerary was perfect. Busy days followed by quieter ones. Your Group Leaders were lovely and so capable! The coordination was superb. Thank you. We had the trip of a lifetime!"
Dr. John Gapski, Mississauga, On. – Ecuador & Galapagos, 2017

(for more from our customers click here!)
Full details of our Ecuador Fall 2019 program will be launched in mid/late March 2019.

This new program has had significant pre-launch interest and, once full details and pricing are available, we are expecting it to sell out quickly. therefore, to secure your place, we would suggest taking advantage of our Advance Registration procedure. No financial commitment is required to pre-register, and as soon as the complete information package is available we will forward it to you, at which point you will have 7 days to submit full registration details together with your deposit. Click the link below to go to our online pre-registration form.
We started this pre-registration process for all of our programs last year. recognizing that many of our clients wished to block off travel time in advance of our full program information being available. It has been a huge success, and this particular program is generally fully subscribed by pre-registrants by the program launch date .
Alternatively, you may e-mail us or join our CME Newsletter if you would like to be informed as soon as full program and registration information is available.
You may also view the full details of one of our previous Ecuador (Galapagos, Amazon, Quito) tours as the November / December 2019 program will be very similar in content.
Thank you for your interest in our programs!
Ecuador -- So much more than the Galapagos...
...One of our most popular tours - Andean culture, Amazon rainforest, volcanic countryside, colonial cities, the Galapagos Islands – this is Ecuador, home to arguably the most spectacular array of natural and cultural diversity anywhere. This fascinating tour takes you into the Galapagos Islands – one of the most undisturbed and incredible eco systems on earth with it's incredibly unique species and the home of Darwin's theory of evolution.
Then, head into the heart of the Amazon rainforest with it's multitude of plants, birds and animals. Hike, canoe or simply sit on your private cabana's terrace and see the greatest bio-diversity in the planet as well as learning about the indigenous Achuar Indians. And explore Quito, with it's UNESCO colonial centre and countless museums as well as a visit into the spectacular Andean foothills and a stay in a local hacienda in Otavalo, the continent's most famous trading fair.
And afterwards, the opportunity to extend your trip into Peru including Cuzco & Macchu Picchu and the fascinating Inca culture.
Doctors-on-Tour. Copyright ®2019. All rights reserved. The programs & itineraries as stated in this website are unique & prepared exclusively for Doctors-on-Tour.